HELPING THE COMMUNITY
ONE PROJECT AT A TIME!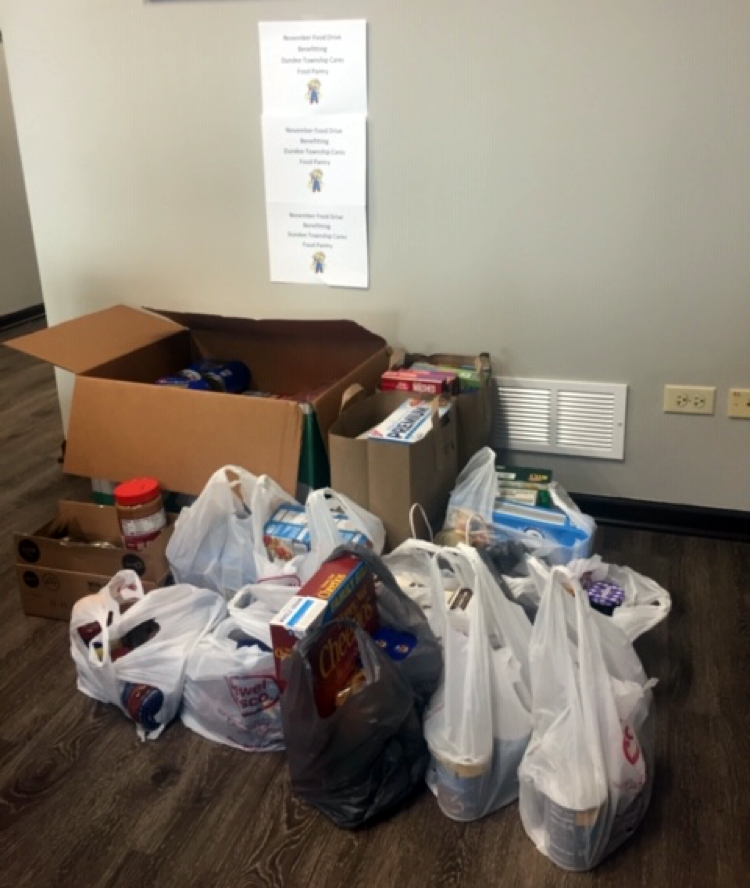 During the Holidays, families can struggle with finding good food options for their families.  To help families address this issue, Veritas completed a food drive for the Dundee Township Cares Food Pantry.

Through the hardword of our staff, we collected enough food to feed over 30 seniors and 20 families!
Staff Diversity Training
The Transgender Phenomenon
with Dr. Jamison Green
November 2019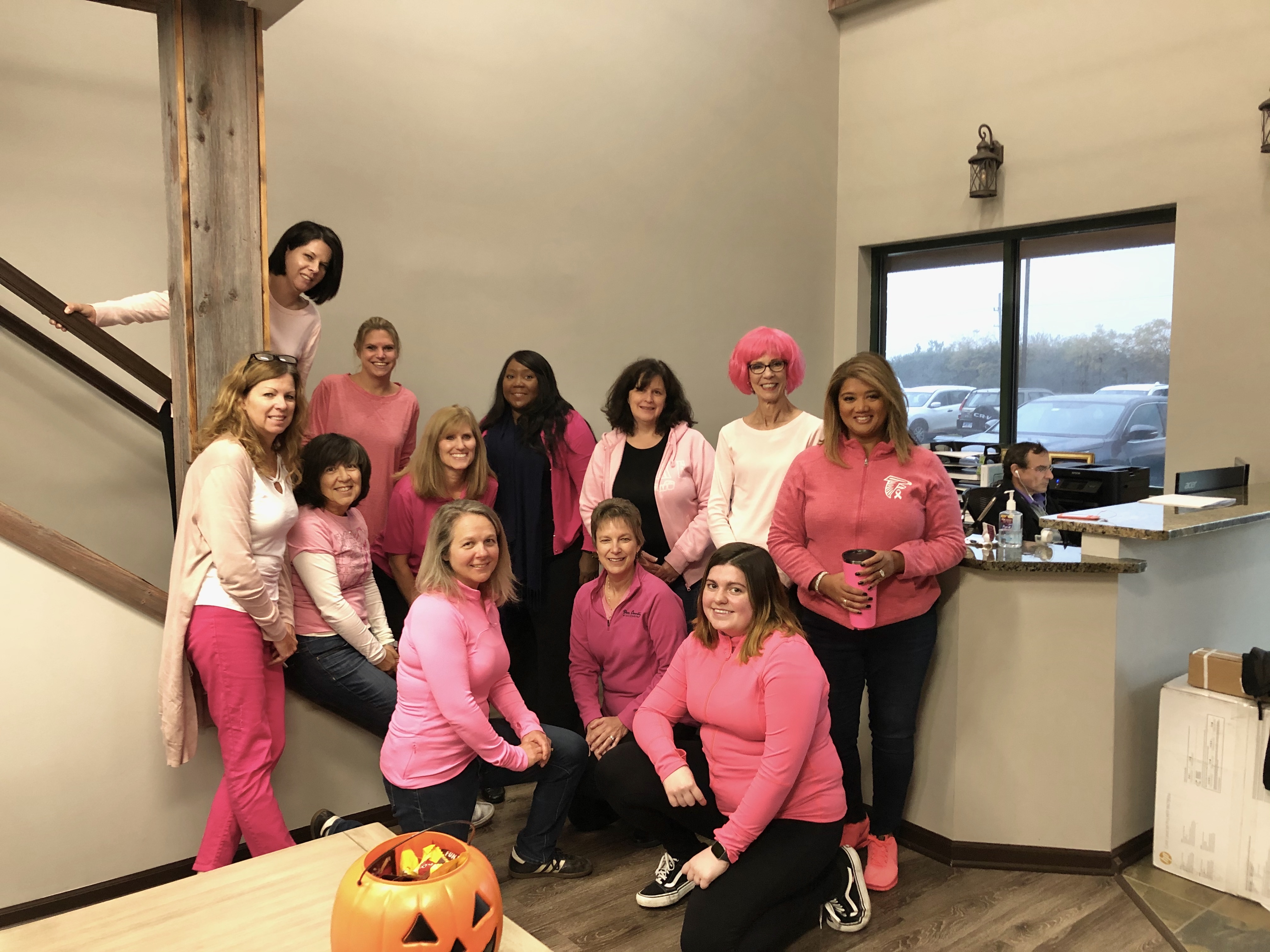 In honor of Breast Cancer Awareness Month, our staff held a #PinkOut on Monday and raised money for the Breast Cancer Research Foundation, a nonprofit organization committed to achieving prevention and a cure for breast cancer.
According to 'American Cancer Society, Cancer Facts & Figures 2018-2019', There are more than 3.8 million breast cancer survivors in the United States, including women still being treated and those who have completed treatment.
With the start of school happening around Illinois, Veritas Staff jumped on the opportunity to help get school supplies for Lakewood School in Carpentersville, IL!  There are many students in need of school supplies throughout the country! Definitely consider donating supplies to a school near you!
"This is great! Please thank your staff for all of their help in gathering donations! It is much appreciated!"
Principal, Lakewood School, Carpentersville, IL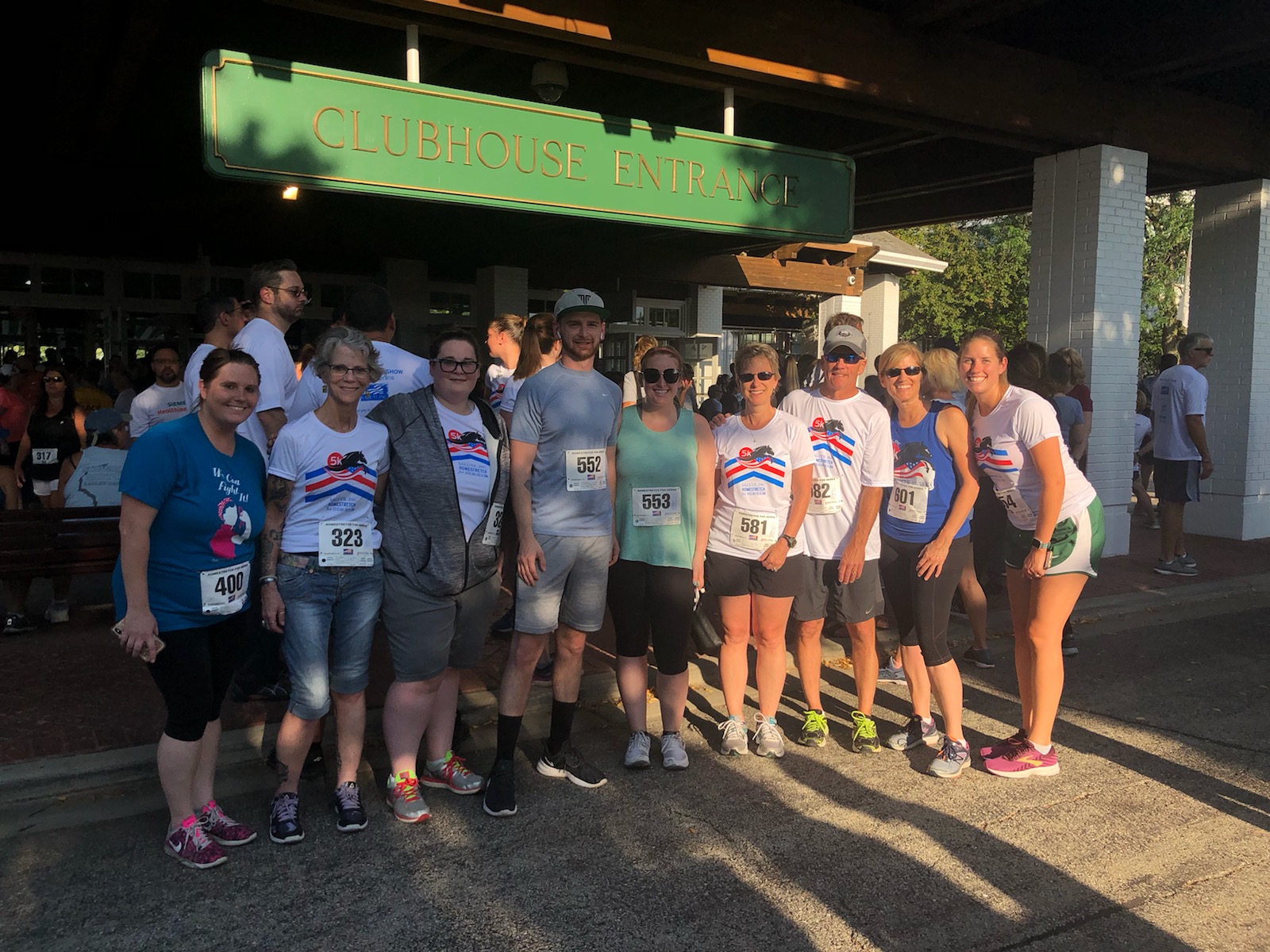 The Veritas Staff enjoyed amazing camaraderie and weather as they participated in the Homestreth for Heros 5k at Arlington Racetrack on August 6th.  Through this amazing event, all proceeds are donated to SALUTE, INC. a 501 (c) 3 non-profit organization that passionately pursues meeting the financial, physical and emotional needs of injured military service members, veterans and their families.
"Man it was a hot one, but that didn't stop Habitat for Humanity of Northern Fox Valley and a brand new corporate team, Veritas Meeting Solutions – Association Management Company from building today at our Weston Property in Elgin. Thank you for taking the time to support the Habitat mission and helping to build Kristine's future home!"
Our amazing Veritas Staff were invited to wear a pair of mismatched shoes to work and either donate $5 to the cause and/or bring in gently loved shoes to donate.  Through this effort, we raised $75 and donated 10 pairs of shoes to Soles4Souls.
Lurie Children's Hospital of Chicago is near and dear to our employee's (Michelle) heart!  To help support this amazing organization, our staff participated in their Chicago walk in May 2019.  Thank you Lurie Children's Hospital for all that you do!