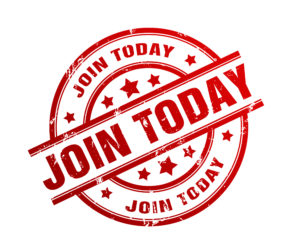 One of the most difficult issues facing our potential clients is that new membership is stagnant or decreasing. Being that membership is a top priority for most healthcare associations, it is important to look at the basics in order to determine why this is occurring.  Ultimately, healthcare associations need to recruiter new members to continually help grow the associations, along with replacing members who retire or don't re-join.
One of the very first things to look at is how easy it is for new members to join your association.  Remember, in our technological world, most individuals no longer want to complete paper applications….everything needs to be online to help streamline the application process.  Outlined below are a few items to remember to follow for getting new members to join:
First, you need to make sure that membership benefits are easily located on your website. Time and time again, we review our clients' websites during the on-boarding process and over 75% of the time, these associations fail to highlight membership benefits.  Whether you display these benefits directly on the home page, have a page listed in the menu, or have an easy to find call-to-action button, potential members should be able to easily navigate your website and find this information.
Within the membership benefits, you need to clearly highlight exactly what the benefits include for the potential members.  Just listing three or four bullet points is not sufficient.  You should develop a list of 10 to 20 benefits that the members will directly benefit from joining  your association.
Second, make sure your website has call-to-action buttons that are directed to your online membership application (yes, make sure you have an online application and not a printable form).  These buttons should be found easily on the home page, applicable subpages (like membership benefits), and within the main menu and/or footer sections.  The call-to-action button should simply state something like "Ready to Join, Click Now," or something simple like "Join Now."  Remember, the main part of your website is to direct viewers to the appropriate sections.  Call-to-action buttons help with navigating them in the proper direction.
Third, your association MUST accept online applications. As we all know, we live in a technological society.  Within this society, it is important to ensure that your members have the ability to (a) join your association through an online application, (b) manage their account through an online portal (which also reduces staff costs), and (c) pay renewals through an online portal.  Again, the younger generations are completely technological.  Forcing them to complete paper applications and pay via check is going to force your association into the wrong direction.
Veritas Meeting Solutions works with numerous healthcare associations to get them pointed in the right direction! To learn more about the services offered by Veritas Meeting Solutions, complete the contact form or call us today at 847-752-6245.
Keep up-to-date with our news on our Facebook page!