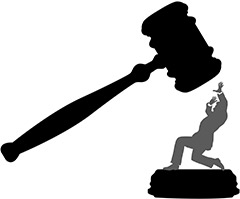 Experience –
 With over 100 years of combined experience in the association management arena, we have the experience and expertise you can rely on for a solid, effective strategic plan that will move your organization ahead.
Resources – Each member of our team was uniquely chosen because they bring a necessary and very valuable set of skills and experience that your association specifically needs. Our combined skills, experience and point of views brings a strong team that serves your needs. Veritas also works closely with many strategic partners who add incredible services to your organization's needs and goals.
Economy of scale – Minimize your costs by utilizing professional expertise and overhead through a shared staffing model. Expert negotiation skills and strong professional national relationships result in extremely competitive pricing with vendors and suppliers.
Personalized and customized service – Our philosophy is, "what is good for our clients is good for Veritas Meeting Solutions".
We guarantee that one of Veritas top senior staff members will always be your main point of contact. We pride ourselves in being extremely accessible, professional, strategic and helpful.
Focus on quality, not quantity – Size matters, for this reason we love to compete with the "Big Guys," our clients are a big fish in a small pond and they love all the attention they get!
Loyalty – We value our client relationships, and it shows.
Administration
Meeting/Convention Management
Accreditation/Certification
Fundraising and Development
Central Office Facility/Staffing
Exhibit and Sponsorship Management
Board of Director Advisement
Program/Project Management
Financial and Budget Management
Public Relations
Marketing
Publications
Membership Development
Website/Database Management